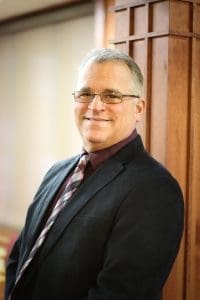 Kenneth Kowalski, D.D.S.
Dr. Kenneth Kowalski has been practicing general dentistry since graduating from Marquette School of Dentistry in 1985. He joined his father, Robert, another Marquette grad, and they practiced together for 14 years until Bob's retirement. Dr. Ken built the dental office of his dreams in 2011. He has been very happy in his new location, and the patient response has been tremendous.
Dr. Ken and Kowalski Dental Offices provide a broad spectrum of dental care to our patients, including crowns, bridges, root canals, orthodontics (braces) for children and adults, teeth whitening, and implant restoration. They pride themselves in providing gentle, caring treatment to their patients by using the highest level of technology available in a most comfortable environment.
Away from the office, Dr. Ken enjoys cooking, golfing, playing basketball, racing, birding, and music. He likes to spend as much time with his three children as possible.
Kowalski Dental Offices is proud to be celebrating 60 years of quality dental care!